Stanisław Lem (1921-2006), a writer called "worthy of the Nobel Prize" by the New York Times, was an internationally renowned author of novels, short stories, literary criticism, and philosophical essays. His books have been translated into forty-four languages and have sold more than thirty million copies.
To honor the legacy of Stanisław Lem, we've published new English editions of six of his classic works, featuring distinctive cover art by Przemek Dębowski.
Written as the memoir of a mathematician who participates in the government project (code name: His Master's Voice) attempting to decode what seems to be a message from outer space, this classic novel shows scientists grappling with fundamental questions about the nature of reality, the confines of knowledge, the limitations of the human mind, and the ethics of military-sponsored scientific research.
''This thorough, intellectual take on a classic hard sci-fi trope is Lem at his best.''
— Publishers Weekly
The Hospital of the Transfiguration tells the story of a young doctor working in a Polish asylum during World War II. At first the asylum seems like a bucolic refuge, but a series of sinister encounters and incidents reveal an underlying brutality.
"Fourteen years after his death, the universe is still struggling to catch up with the vast creative force that was Stanisław Lem. And for my money, it won't be surpassing him anytime soon." — The Washington Post
In Highcastle, Stanisław Lem offers a memoir of his childhood and youth in prewar Lvov. Reflective, artful, witty, and playful, this lively and charming book describes a youth spent reading voraciously, smashing toys, eating pastries, and being terrorized by insects.
''Highcastle, in particular, may be interesting to newcomers or classic fans who want to learn about the famous author's influences.'' — Den of Geek
Memoirs of a Space Traveler follows the adventures of Ijon Tichy, a Gulliver of the space age, who leads readers through strange experiments involving, among other puzzling phenomena, faulty time machines, intelligent washing machines, and suicidal potatoes.
''Lem's staggering polymathic curiosity, over such a vast range of material, all of it explored with lucidity and charm, gives his writing a unique place on a Venn diagram in which the natural sciences, philosophy, and literature shade into one another with mutually intensifying vividness and fascination." —The New Yorker
Return from the Stars recounts the experiences of Hal Bregg, an astronaut who returns from an exploratory mission that lasted ten years—although because of time dilation, 127 years have passed on Earth. Bregg finds a society that he hardly recognizes, in which danger has been eradicated.
''Lem's thought-provoking, reissued 1961 classic explores the questionable utopia that has emerged on a vivid future Earth.'' — Publishers Weekly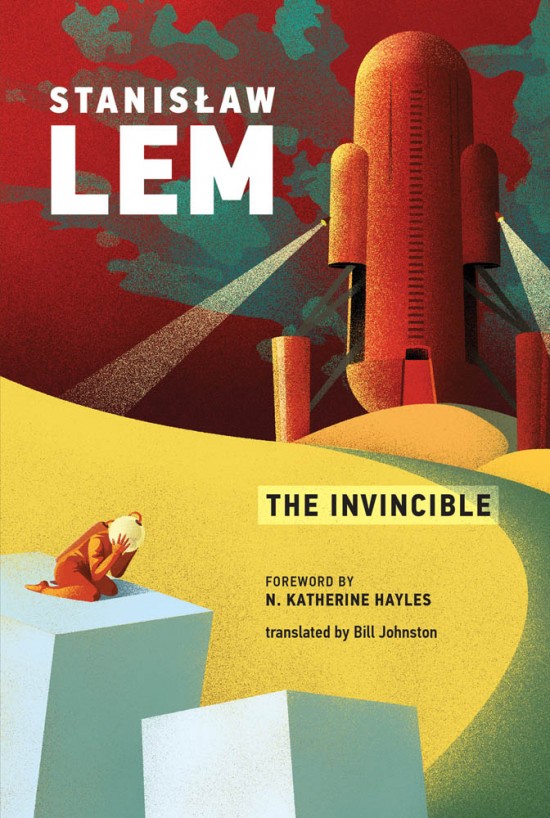 The Invincible tells the story of a space cruiser sent to an obscure planet to determine the fate of a sister spaceship whose communication with Earth has abruptly ceased. Landing on the planet Regis III, navigator Rohan and his crew discover a form of life that has apparently evolved from autonomous, self-replicating machines—perhaps the survivors of a "robot war."
"Enjoying the genius of Lem requires readerly dexterity and a willingness to go wherever the author takes you." —The Washington Post
"The MIT Press is diving further into the world of science fiction and once again demonstrating that it remains at the top of its game in university press publishing. We are thrilled to be working with the Lem Estate and hope this partnership continues." —Amy Brand, Director of The MIT Press