This holiday season, give the kind of gift that never goes out of style: books and journals for all the intellectually curious people in your life. We have gifts for math geeks, science buffs, gamers, art connoisseurs, activists, and more. Take a look at a few of our gift suggestions below, or visit our full 2020 Holiday Gift Guide for more featured books and journals by the MIT Press.
By Satyan Devadoss and Matt Harvey
Sixteen of today's greatest unsolved mathematical puzzles in a story-driven, illustrated volume that invites readers to peek over the edge of the unknown.
"This unique book will charm and delight mathematical explorers of all ages with its beautiful illustrations, captivating story, and unsolved mathematical challenges that range from geometry to number theory and more." —Forbes
By Massive Science
A tarot deck that features inspirational women of science on the minor arcana cards, plus a guidebook with scientist biographies and other information.
By Alex Berke
A coloring book that invites readers to explore symmetry and the beauty of math visually.
"This is deep math without numbers, equations, or answers. It is an invitation to feel math, viscerally, as a starting point or as an end in itself." —Eugenia Cheng, Author of The Art of Logic in an Illogical World
By Stanislaw Lem
An astronaut returns to Earth after a ten-year mission and finds a society that he barely recognizes.
"Lem's thought-provoking, reissued 1961 classic explores the questionable utopia that has emerged on a vivid future Earth through the eyes of an astronaut recently returned from the Fomalhaut star system, 23 light years away." —Publishers Weekly
Edited by Sheila Williams
Science fiction authors offer original tales of relationships in a future world of evolving technology.
"The 10 very different thought experiments presented in this volume make for a fun ride, revealing that human relationships will continue to be as complicated and affirming in the future as they are today. I would recommend the Netflix approach to this highly readable collection: Binge it in one go, preferably with a friend." —Science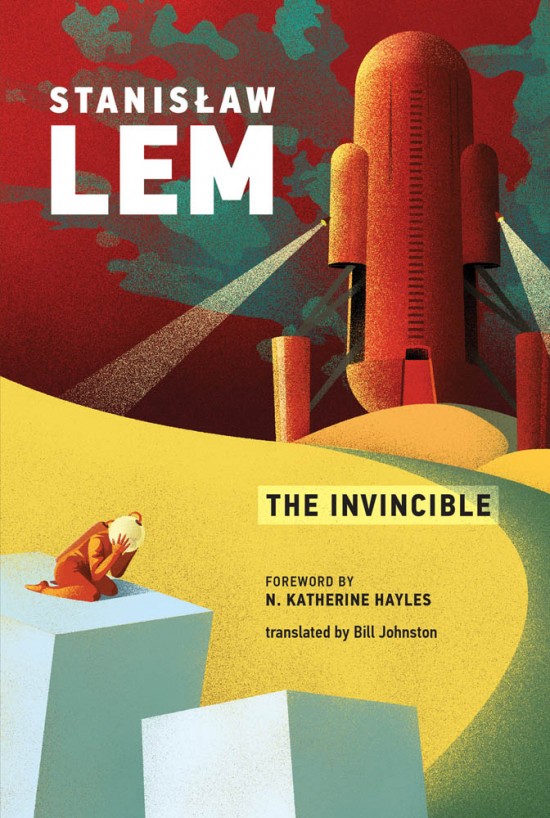 By Stanislaw Lem
A space cruiser, in search of its sister ship, encounters beings descended from self-replicating machines.
"Mr. Lem was a giant of mid-20th-century science fiction, in a league with Arthur C. Clarke, Isaac Asimov, and Philip K. Dick." —New York Times
By Wade Roush
Are we alone in the universe? If not, where is everybody? An engaging exploration of one of the most important unsolved problems in science.
"A handy, easy-to-read guide to what E.T. might look like, and how we're going about finding him." —Daily Beast
By Rebecca C. Thompson
Exploring the science in George R. R. Martin's fantastical world, from the physics of an ice wall to the genetics of the Targaryens and Lannisters.
"An exciting and informative read for fans of the show who often asked "how would that really work?" and it's a must-read for new fans who will binge-watch the whole series in the future." —Ars Technica
By Sherryl Vint
How science fiction has been a tool for understanding and living through rapid technological change.
By Shira Chess
Why video games need feminism and feminism needs video games.
"In this highly readable volume, Chess (Univ. of Georgia) considers why video games should pay mind to feminism, and why feminism should in turn pay mind to gamers" —Choice 
Discover other recommended books for gifting this holiday season with our 2020 Holiday Gift Guide